2020 NYE Party
---
En français >
---
---
TICKETS AVAILABLE AT THE DOOR (10PM) !
5, 4, 3, 2, 1... 2020! Let's celebrate the start of the new decade in the Satosphère! A dazzling visual ambiance with lasers, light shows and mind-blowing 360° projections.

Music: La Mverte, Oktober Lieber and Tony Dancer
Visuals: Sean C, LP Starnault and Diagraf
---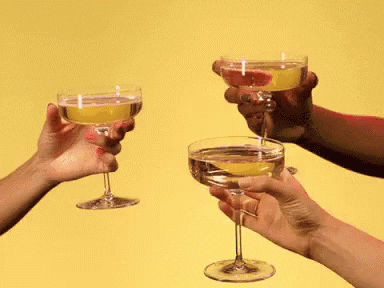 For New Year's Eve, this round's on us! The SAT offers you a glass of bubbly!!
Ask for your coupon upon presenting your ticket!
---
December 31, 2019
Party : 10 p.m. to 3 a.m.
Satosphère (18+) - 1201, Blvd St-Laurent
In the Quartier des spectacles

Presale tickets
Super Early Bird : 50$ *
Early Bird : 60$ *
Presale : 70$ *
* (+ web fees)
---
LINE-UP DJs & VJs
Musician, electronic music producer and DJ Alexandre Berly leads these three activities with the same passion. His solo project, La Mverte, rose from the ashes of the DJ duo of Anteros & Thanaton. From this small death came a gestation, a reflection, and finally the composition of a first Dantean EP, Through the Circles, published on the Her Majesty's Ship label. A curious multi-instrumentalist, Alexandre also accompanies other groups, such as Yan Wagner and S.R. Krebs. With his new EP No trespassers, he establishes his taste for the "scientific marvellous", somewhere between legends and science fiction, an occult dervish with irresistible rhythms. An enigmatic and irresistible tension emanates from it, pounding his hypnotic message.
Named after Chris & Cosey's "October (Love Song)", Oktober Lieber was born from the meeting of Marion Camy-Palou (Deeat Palace) and Charlotte Boisselier (Ambeyance). It is also a meeting of post-punk and electronic on the dance floor. With martial rhythms and shredding analog synths, the two Parisian women create wild pieces with synthwave ambiances. On their first album released on Le Turc Mécanique last fall, the duo combines Kraftwerk and John Carpenter, Giallo and Italo disco soundtracks, minimal wave and industrial music.
TTony Dancer is the assumed DJ pseudonym of Anthony Galati, who has performed under several guises during his 10+ years of activity in the music community. His current projects are as one-half of live act Solitary Dancer, who run the newly minted imprint, Private Possessions. He also serves as vocalist in Angels Of Pompeii alongside M. Salaciak.
Sean Caruso is a multidisciplinary digital artist based in Montreal. In 2014, he was trained in immersion at the SAT and became a resident VJ in the Satosphère. He has since founded NEST Immersion, toured across Canada with his 13-metre mobile geodesic dome, and made two short films formatted for Fulldome, which both won awards at international festivals. Since 2016, he has joined the SAT's immersion department as video project manager and instructor in the creation of immersive visuals and their related systems.
LP STARNAULT (CAN) - Artistic Director

Visual artist and space designer, LP Starnault has been creating for more than 15 years creative projects, public installations and digital scenography that transform light into movement, and image into journey. He also participated in several collective creative projects, such as Irradiance in 2016, an urban mapping that reacts to the environnement; Dream Collider, in 2015, an oneiric immersive installation in which a group interacts collectively; and Entropia. Montreal-based digital artist, LP Starnault has also been directing the SAT [Immersion] department at the Society for Arts and Technology since 2007. He was head of the Satosphère project design and integration team from 2008 to 2011 and now acts as its programming director.
Patrick Trudeau (alias Diagraf) is a multidisciplinary artist currently based in Montreal, Quebec. While mostly recognized as a digital visual artist, he is also a VJ, DJ, composer, and filmmaker. His work in those fields features a forward thinking minimalist aesthetic combined with a science fiction sensibility, exploring notions of futurism, metaphysics, existentialism and humanism. His projects as Diagraf and Orbital Mechanics have been featured in a number of major festivals and events. His current trajectory is leading him increasingly towards generative performances, immersive audiovisual works, and virtual/augmented reality projects.
Partenaire